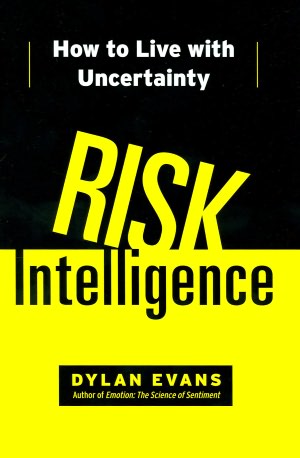 Dylan Evens is an expert in "risk intelligence," a kind of intelligence that is not correlated with IQ and is often difficult to identify because those who possess it are working in fields as diverse as weather-forecasting, professional poker players, and hedge-fund managers. According to Evans, "
Many people in positions which require high risk intelligence - doctors, financial regulators and bankers - seem unable to navigate doubt and uncertainty
."
Evans (along with Benjamin Jakobus) is the founder of
Projection Point
, a team of
consultants based in the US, Europe, and Australia "

who help a wide variety of organizations to manage and sustain risk intelligence

." He is the author of
Risk Intelligence: How to Live with Uncertainty
.
5th Jul 2012

(full recording including audience Q&A) - Please right-click link and choose "Save Link As..." to download audio file onto your computer.







RSA Thursday

In an age of global uncertainty it has become increasingly difficult to work out what exactly should be done next.




There is a special kind of intelligence for dealing with risk and uncertainty. It doesn't correlate with IQ and most psychologists fail to spot it because it is found in such a disparate, rag-tag group of people such as weather-forecasters, professional gamblers and hedge-fund managers. Many people in positions which require high risk intelligence - doctors, financial regulators and bankers - seem unable to navigate doubt and uncertainty.




Risk intelligence expert Dylan Evans visits the RSA to provide a traveller's guide to the twilight zone of probabilities and speculation, arguing that we can all learn a lot from expert gamblers, not just about money, but in areas as diverse as dealing with climate change to combating terrorism.




Speaker:

Dylan Evans

, founder,

Projection Point

, a global leader in risk intelligence solutions.




Chair: Julian Thompson, director of enterprise, RSA.




See what people said on Twitter:

#RSArisk




Get the latest RSA Audio