Zion is beautiful (more pictures to come), and I probably like it best of the Southwest parks I've been to, but Bryce Canyon boggles my feeble little mind.
The sheer magnitude of the landscape is so impressive that I felt tiny and insignificant. I love that feeling.
And the diversity of natural formations – all of them limestone – that have been created by frost-wedging and the "dissolving power of rainwater" is amazing. I took more than 160 pictures today at Bryce, and few of them look the same.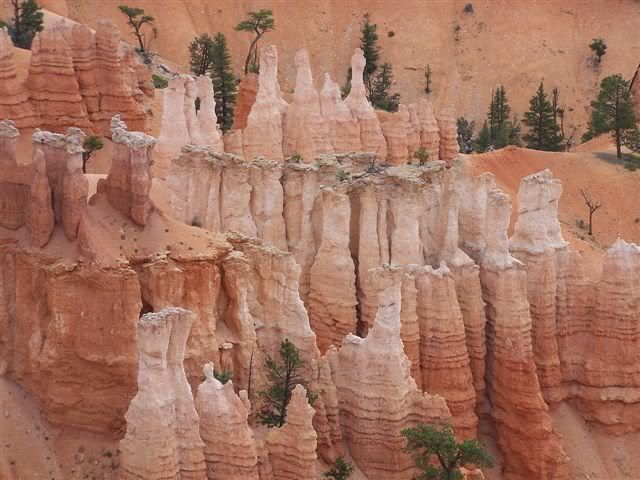 And, as always, I am fascinated by trees. I took many pictures of trees, but these two are among the best.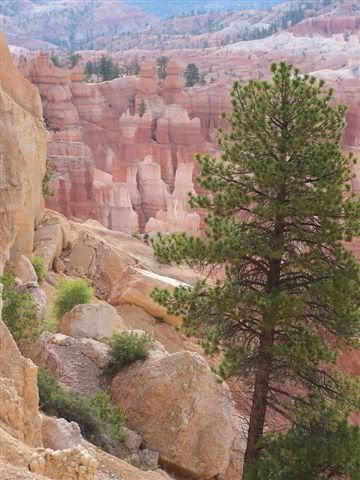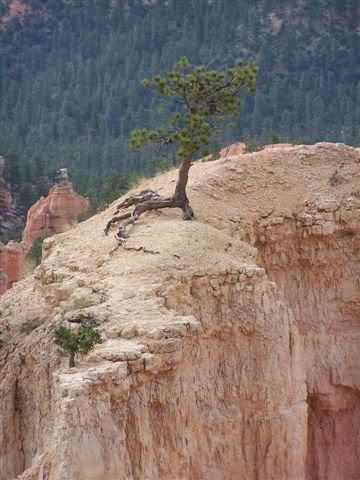 Finally, no trip is complete if I don't make some friends. This first guy just ran right up to me and stood there, probably waiting for me to feed him. He was sorely disappointed.
And this guy is probably a long lost brother or cousin. Certainly, he is a family member – one of the few I want to have any contact with.
Ravens are not only one of the smartest creatures on the planet, they are also one of the most beautiful.
Technorati Tags:
Bryce Canyon
,
National Park
,
Utah
,
Vacation