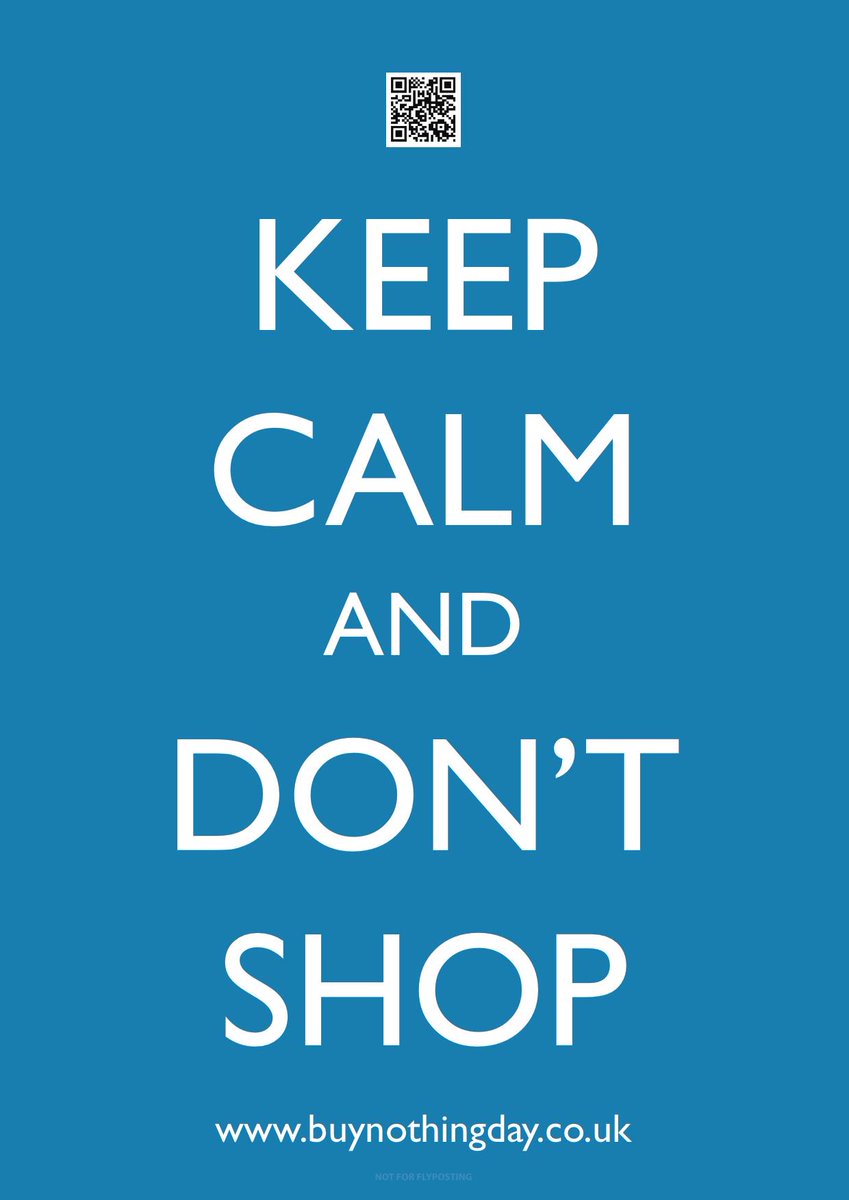 "Today, humanity faces a stark choice: save the planet and ditch capitalism, or save capitalism and ditch the planet."


– Fawzi Ibrahim



Until we challenge the entrenched values of capitalism – that the economy must always keep growing, that consumer wants must always be satisfied, that immediate gratification is imperative – we're not going able to fix the gigantic psycho-financial-eco crisis of our times.





That challenge is a deeply personal one: in a world where every inch of the capitalist system is bullying you into submission, can you resist? When advertisers hound you day and night, can you escape? This Black Friday, a massive, absurd, and destructive consumerist machine will coordinate against you for one simple reason - to convince you to max out your credit card to buy shit you don't need so that a broken system stays afloat. So when they say "BUY!", will you say NOTHING!"?



Buy Nothing Day is legendary for instigating this type of personal transformation … as you suddenly remember what real living is all about … you sense an upsurge of radical empowerment and feel a strange magic creeping back into your life.

Join millions of us in over 60 countries on November 28/29 and see what it feels like. Then, after Buy Nothing Day, take the next step … for generations, Christmas has been hijacked by commercial forces … this year, let's take it back.



And why not get playful while you're at it!? … Put up posters, organize a credit card cut up, pull off a Whirl–mart, or a Christmas Zombie walk through your local mall.